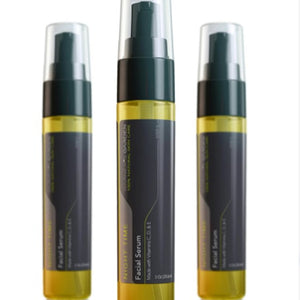 Garner's Garden - Vitamin C Facial Serum
Time to start turning back the clock by using this Vitamin C skin serum. Our skin naturally loses nutrients over time through a variety of environmental factors. So how do we combat against time and external agitators?
Garner's Garden Natural Vitamin C, D, & E Skin Serum is the most effective method of preventing your skin from developing a sallow and dull appearance by keeping your skin glowing, tight, and healthy.
Vitamin C Benefits:
Prevent and treat ultraviolet (UV)-induced photo-damage
Regulates the synthesis of the structural protein collagen
Increase collagen protein synthesis for the repair of damaged skin
Better skin appearance, with notable decreases in skin wrinkling
Decrease apparent roughness of skin
Vitamin D Benefits:
Minimize acne
Boost elasticity
Stimulate collagen production
Enhance radiance
Lessen lines and the appearance of dark spots
Vitamin E Benefits:
Neutralize free radicals
Prevents signs of aging
Increase the speed of cellular regeneration
Promotes the healing process of scars and acne
Vegetable Glycerin Benefits:
Improve the hydration of the outer layer of skin
Natural and non-irritating that helps get rid of acne
Restore the skin's normal protective barrier function
Get rid of dry, chapped skin
Ingredients: Cannabis Sativa Seed Oil, Carthamus Tinctorius (Safflower) Seed Oil, Arabia Spinosa (Argan) Kernel Oil, Hamamelis Virginiana (Witch Hazel) Distillate, Aloe Barbadensis Leaf Juice, Vegetable Glycerin, Vitamin D3, Citric Acid, Melaleuca Alternifolia (Tea Tree) Leaf Oil, Lavandula Angustifolia (Lavender) Oil, Mentha Piperita (Peppermint) Oil, Tocopherol (Vitamin E)

1 Fl Oz