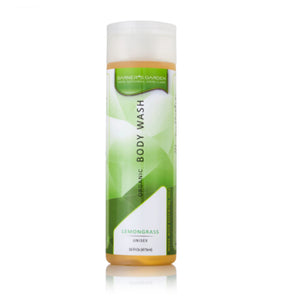 Garner's Garden - Organic Body Wash
Time to make the switch to our natural and organic body wash that is made with therapeutic-grade, essential oils! You no longer have to use harsh soaps that dry out and cause damage to your skin anymore. Made with key ingredients and therapeutic grade essential oils, this body wash will enhance and heighten your senses every-time you wash.
Our natural and organic body wash with essential oils comes in THREE variations to select from. Whichever you choose, you will love how this natural body cleanser makes your skin feel!
Lemongrass:

 

Lavender, peppermint, eucalyptus, tea tree, lemongrass essential oils. Heavy smell of lemongrass. The lemongrass is strong and potent and will leave your bathroom smelling like a spa! Lemongrass is an invigorating smell that will give you energy - best use is morning or midday showers.
Lavender & Bergamot: Lavender, bergamot, and tea tree essential oils. Smells like relaxing lavender with a spike of bergamot. Relaxing mix, perfect for night time usage before bed.
Citrus Mint:

 

Tangerine, grapefruit, peppermint, and tea tree essential oils. Smells like citrus with a punch of peppermint. The peppermint will have a cooling effect on your body and assist in blood circulation. While the citrus essential oils will invigorate your senses and provide you the get-up and go energy that you need. Perfect for morning showers or midday showers.