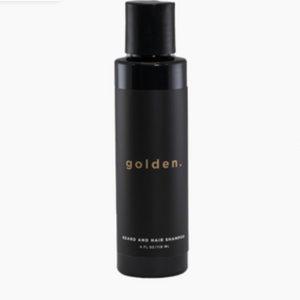 golden - Beard & Hair Shampoo
We've reformulated out beard and hair shampoo and we know you're going to love it. This new shampoo has more moisturizing power, to help keep your beard and hair healthy. Our conditioning ingredients keep your hair looking its best and feeling smooth.
A great beard and hair shampoo is essential to maintaining healthy hair and keep you looking your best.
Ingredients: Purified Water, Cocamidopropyl Betaine, Decyl Glucoside, Glycerin, Sunflower Oil, Xantham Gum, Sweet Orange, Tylose, Optiphen, Aloe Vera, Citric Acid, Fragrance.

 4 oz. (1 month supply)