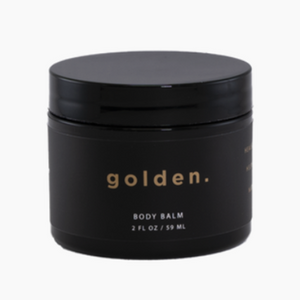 Say goodbye to ashy hands, elbows, and feet! If your tough dry skin is making life rough, our body balm is the all-natural moisturizer you've been waiting for.
The mixture of essential oils, antioxidants, vitamins K, E, and D hydrates, conditions, and repairs dry, cracked, and ashy skin while protecting it. This all-natural balm can even help heal eczema and psoriasis and its unique silky-smooth texture will melt into your skin.
Great for those really rough areas and the rest of your body. 
Also works well for healing and protecting tattoos.

 2 Ounce Jar (1 month supply)
Ingredients: Mango Butter, Coconut Oil, Beeswax, Sweet Almond Oil, Grapeseed Oil, Olive Oil, Red Palm Oil, Sandalwood and Amber Oil, Shea Butter, Caster Oil, Peppermint Supreme Essential Oil.
Fragrance Family: Herbal/Woody
Primary Notes: Sandalwood and Amber