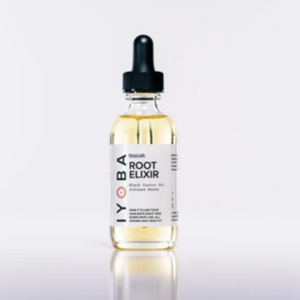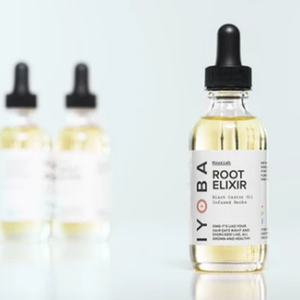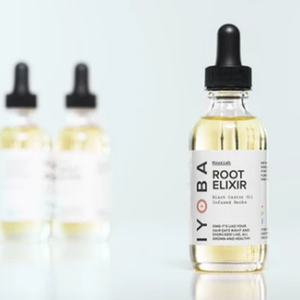 IYOBA - NOURISH ROOT ELIXIR
Hand-blended to ensure each bottle produced is potent and pure, our Nourish Root Elixir contains rosemary and lemon essential oils to purify the skin and decrease scalp flakes. Jojoba oil provides hydration and nutrients to the tissue in order to combat dehydration and ensure that the skin does not become overly dry due to the clarifying effects of the ingredients. The elixir has a beautiful fragrance from cedarwood, lavender and other essential oils.
Thick, healthy hair begins with a healthy scalp. If your scalp skin is not properly cared for, your hair can become oily, prone to flakes and even suffer from slow growth. Our Nourish Root Elixir is a natural formula designed to promote a healthier scalp, so that you can reap the benefits in the form of silkier hair that is thicker and full of body. The formula is free of synthetic ingredients, so it will not irritate delicate skin or damage the hair strands.
Ingredients:
safflower oil, jojoba oil, black castor oil, tea tree, lemon, peppermint, sage, rosemary, cedarwood, lavender, licorice root extract
Directions:
Apply 6-10 drops directly to the roots of hair and massage in gently. Use 2-3 times a week.