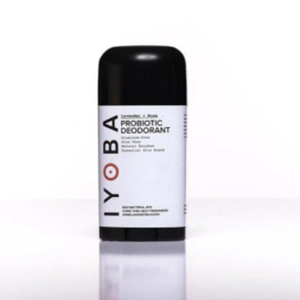 IYOBA - PROBIOTIC DEODORANT
*AS SEEN IN GQ*
Bye-bye bad bacteria, Come Thru sexy freshness! ⁣⁠
Our natural baking soda-free and aluminum-free deodorant contains special natural enzymes that help eliminate body odor by fighting odor causing bacteria. Skin moisturizing aloe vera imparts a silky smooth quality.
Ingredients:
aloe vera liquid, citric acid, potassium sorbate, sodium sulfite, tapioca starch, polymethylsilsesquioxane, water, sodium stearate, saccharomyces ferment, potassium sorbate, optiphen (non-paraben preservative)
Pro Tip:
If you're transitioning to natural deodorant, use our Detox Face Mask or Matcha Green Tea Scrub under your arms to help remove toxins and restore natural balance to ease the transition process.
Additional Info:
vegan, paraben free, synthetic fragrance free