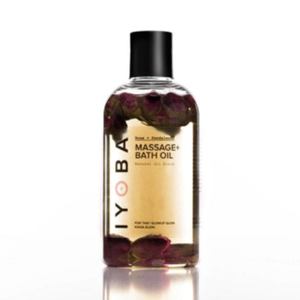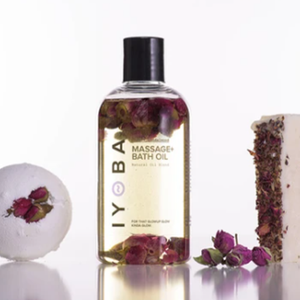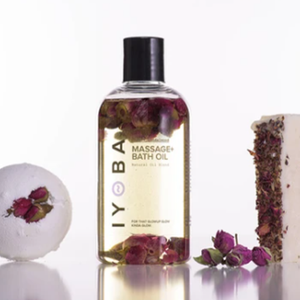 IYOBA - ROSE + SANDALWOOD MASSAGE AND BATH OIL
FOR THAT GLOWUP KINDA GLOW.
There's nothing like treating yourself to some at-home pampering to relax and unwind after a long day. Our Massage + Bath Oil is the perfect way to turn your bathroom into a home spa and soothe away tension and stress. By adding a few drops to your bathwater, you can condition your skin and treat yourself to an array of fragrances that can invigorate your body or encourage restfulness. The oil is also perfect for rubbing tired and aching feet and legs, or using to give your partner a soothing massage.
Ingredients:
avocado oil, sweet almond oil, castor oil, calendula flowers, IYOBA's essential oil blend