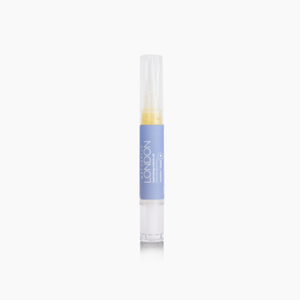 Naturally London - Hydrating Cuticle Oil
Nourish you nails with our easy-to-use cuticle pen. Heal dry cuticles and soften, which promotes healthy nails with the combination of skin soothers like aloe, lavender and rosehip.
This product is vegan, synthetic dye free, mica free, synthetic fragrance free, cruelty free mineral oil free, paraben free and formaldehyde free. This product is not intended to diagnose, treat, cure, or prevent any disease.
Ingredients: Aloe Vera juice, *Castor oil, *Jojoba oil, Avocado, oil, Fractionated Coconut oil, *Nettle oil, *Rosehip oil, non-GMO Vitamin E, *Willow Bark extract, Glycerin, Sodium leuvinate, Sodium anisate, *Lavender essential oil, non-GMO Xanthum gum. *Geranium essential oil *Certified organic