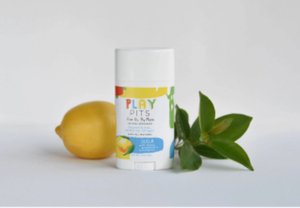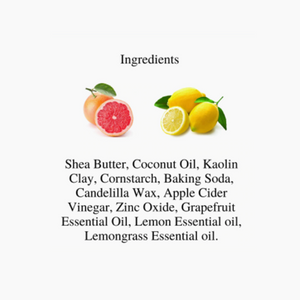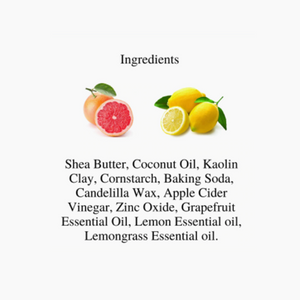 This natural deodorant for kids was formulated with sensitive skin in mind and will keep PITS funk-free ALLLLLL day! 
SUGA
 Infused with Lemon Essential Oil-

 acts as a detoxifying agent that nourishes, cleanses, and exfoliates your PITS. 

Infused with Grapefruit Essential Oil- 

help promote a sense of focus 

A Hint of Lemongrass Essential Oil-

promotes a positive outlook and heighten your awareness.

2.65 oz (75 g)
Ingredient: Shea Butter, Coconut Oil, Kaolin Clay, Cornstarch, Baking Soda, Candelilla Wax, Apple Cider Vinegar, Zinc Oxide, Grapefruit Essential Oil, Lemon Essential oil, Lemongrass Essential oil.