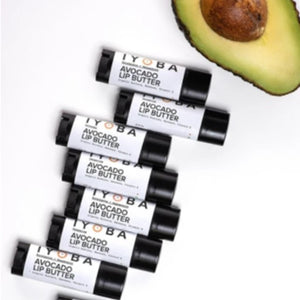 PRE-ORDER ONLY! IYOBA - Avocado Lip Butter
The Avocado Lip Butter is enriched with real avocado oil, which is high in essential fatty acids that help the skin hold onto moisture to counteract dryness. Wind, sun exposure, and dry air can leave your lips feeling chapped and looking inflamed. The lips are far more vulnerable to damage when they are not properly hydrated, and our Avocado Lip Butter is the perfect way to ensure that lips retain moisture and remain in good health.
The lip butter is made entirely from organic ingredients to protect your skin and the rest of your body from harmful toxins and synthetics.
Ingredients: beeswax, shea butter, avocado oil, meadow foam oil, mango butter, aloe butter, Vitamin E, essential oils