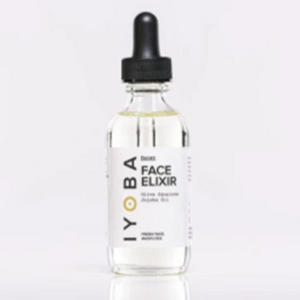 PRE-ORDER ONLY! IYOBA - Renew Face Elixir
Renew face elixir is perfect for any skin type as it nourishes and lightly moisturizes with premium oils such as olive, squalene, and sunflower. Our facial oil blend sinks right in and nourishes from the outside leaving radiant supple skin.
Pro tip: this formula is a gentle way to regulate sebum production in oily skin without oil-stripping agents that can further signal over-production of your natural oils.
Size: 2 oz.