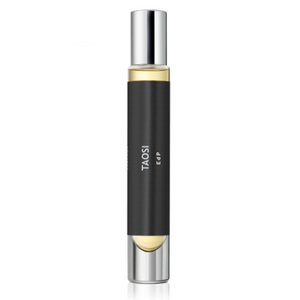 PRE-ORDER Therapeutate Parfums - Taosi EdP 10 mL
T: THE NEW YORK TIMES Style Magazine calls Taosi by Therapeutate Parfums a "delicate" and "airy" gourmand for Springtime, 2021.
- Chandler Burr, Fragrance Critic
The name bares reference to the ancient TAO dynasties of China which set the tone for its modern day Philosophy and Spirituality. Taosi is a classic aromatic fougere that is warm, euphoric and slightly animalic. It opens with distilled lime, bergamot and black pepper. The heart of this liquid smoke rides on high altitude Lavender, Laurel noblis, Nutmeg and hints of Rose de Mai. The dry down is perceptively animalic driven by notes of night blooming Jasmine, Haitian Vetiver, Ylang-Ylang and Oakmoss. It's a personal favorite and signature fragrance worn often by the perfumer.