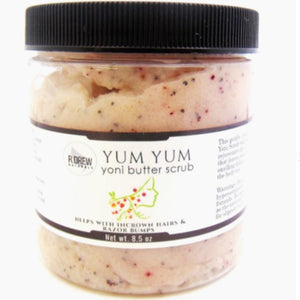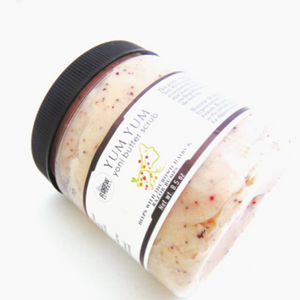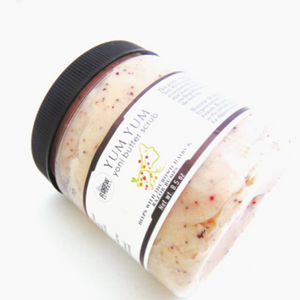 R. Drew Naturals - Yum Yum Yoni Butter Scrub - Feminine Care
This gentle, creamy and very effective Yum Yum Yoni Scrub will exfoliate the outer layer and rejuvenate the underlying skin with re-hydration that leaves your Yum Yum healthy, smooth and smelling delicious with its berry flavor. Great for the body too.
Yum Yum Yoni Scrub begins with a generous helping of Mango Butter for its ability to moisturize and soften the skin while providing an abundance of Vitamins C and E. Coconut Oil comes along for its antibacterial properties as well as helping to reduce inflammation and promote healing. Castor Oil promotes good skin health, relieves dryness and soothes skin inflammation. Let us not forget to add that the Berry flavor will delight your senses and impart a lovely smell on your Yum Yum.
Made in United States of America