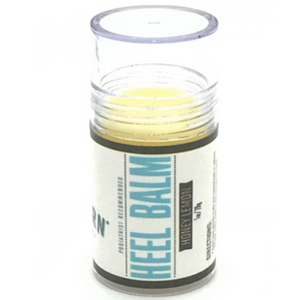 Southern Hospitality - Heel Balm
Are your heels drier than a happy hour at the Betty Ford clinic?  Our hydrating heel balm will bring your feet back to life in no time (1oz). Also great for elbows, knees, knuckles, and any rough patch of skin. Honey Lemon scent.
Apply balm directly to dry and cracked heels, calluses, or rough patch of skin.
For best results: Apply to clean feet before bedtime. Wear socks after applying balm to promote further hydration.
Store in a cool dry place protected from direct sunlight.
Warnings: For external use only. Not to be used in the presence of open wounds or irritated skin. Discontinue use immediately if adverse effects develop. 
Ingredients: Butyrospermum parkii (Shea) Butter, Beeswax, Prunus amygdalus (Sweet Almond) Oil, Vitis vinifera (Grapeseed) Oil, Citrus limonum (Lemon) Oil