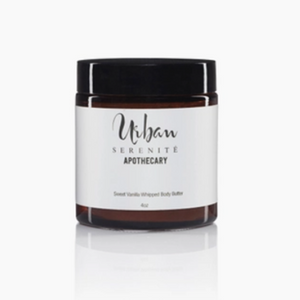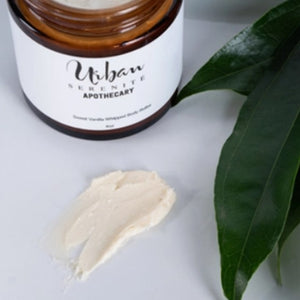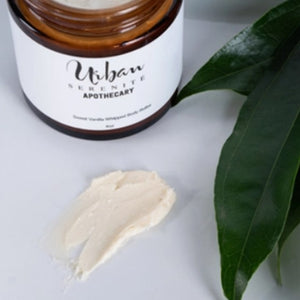 Urban Serenitè - Sweet Vanilla Whipped Body Butter
Completely void of artificial ingredients, toxic preservatives, and heavy additives, our sweet vanilla whipped body butter absorbs quickly to leave the skin hydrated and healthy without the extras. Unrefined shea, mango butter, and cocoa butter team up with babassu oil, vitamin e, and an herbal infusion to deeply moisturize, while natural vanilla oil gives the cream a comfortingly aromatic finish.
Directions: For best results scoop a small amount, a little goes a long way. Apply on damp skin for increased absorption and retain moisture.
Caring for your product: To extend the shelf life of your product, store container in a cool, dry, and dark place away from moisture. Direct light and moisture will reduce the effectiveness and shelf life of the product.
Precaution: During the hot seasons, this product may melt in transit and become liquid. Place product in the refrigerator to re-solidify then store away.
Size. 4oz